Window And Door Alarm Sensors In Tucson
As you may already understand, the most likely spots for home invasions are the front door and ground-floor windows. Knowing this fact, it isn't a surprise that window and door alarm sensors maintain their status as essential tools for home security packages in Tucson. While it's true the technology has been utilized for years, you will probably be impressed at what modern sensors have the ability to do.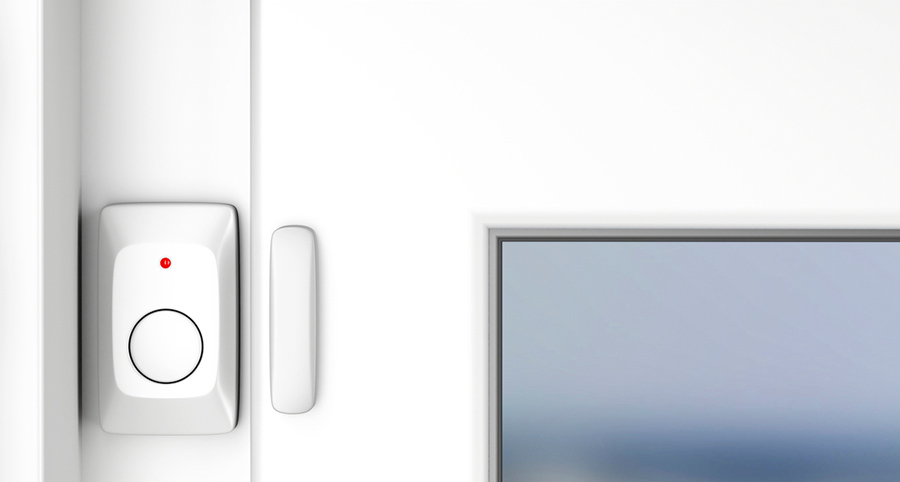 How Can Window and Door Sensors Defend Your Home?
You'll be glad to know that window and door sensors come with every ADT package, regardless of whether you opt for a straightforward, simple setup or the most advanced system with indoor and outdoor cameras and automation. Installation is also part of the agreement so you don't have to trouble with it yourself, and there won't be any reason to fret about your sensors being attached properly.
If you're curious as to how window and door alarm sensors function, it's a simple, two-part magnetic contact. One part is fastened to the frame, and the other is mounted right to the window or door. You secure your door or window and the two contacts connect together seamlessly. When home's security is activated and an entrance is opened, the magnetic contacts come apart and the alarm is set off. But keep in mind, these advanced devices are able to do a good deal more than simply set off your alarm.
Perks Of ADT Door And Window Alarm Sensors In Tucson
At the forefront of your home's protection, window and door alarm sensors supply many perks, such as the following:
Sound the siren: These components signal your high-pitched siren if an entry opens while your system is active.
Immediate alerts: Do you wish to know what's going on at your house when you're away? You have the ability to obtain automatic updates right to your mobile device when a sensor is engaged.
Round-the-clock monitoring: Not only will you be alerted, your 24-hour monitoring professionals will get an update too. Your house will be safeguarded, no matter whether you're on site or not.
Home automation integration: Set your various sensors and devices to work together. You can have your lights switch on or direct a camera to start recording if an entry point sensor is triggered. Not only can you have your alarm go off, you'll have the opportunity to catch a glimpse who tripped the sensor to begin with.
Appealing design: You'll hardly know the sensors are even installed. They utilize a low-profile, streamlined design that complements any decor. You may even find completely recessed options that are not visible.
Connectivity options: Choose from wired or wireless components contingent on your type of installation. Regardless, your property will be more secure.
More useful than ever before, door and window sensors in Tucson are able to be expertly integrated into your whole home security package.
Design Your ADT Home Security System In Tucson
Are you interested in having versatile door and window alarm sensors in Tucson that elevate your security and connect right to your home's automation? That is exactly what you will enjoy when consulting with your area ADT dealers at Secure24 Alarm Systems. If you would like to find out what we are able to do for you, place a call to (520) 485-5682 or submit the form on this page.