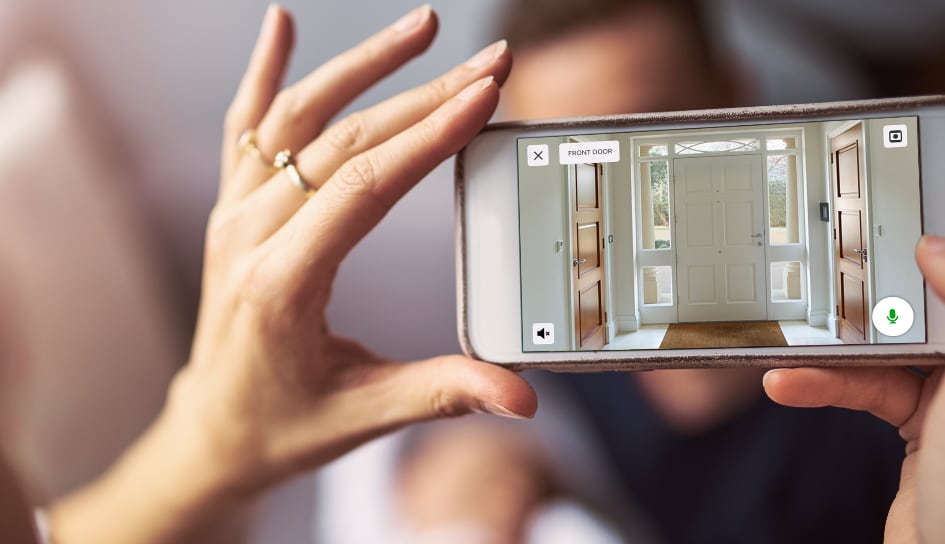 Are Smart Locks Worth It In Tucson
Do you often think about replacing your home's locks? In past times, you only had the choice to go with traditional locks with keys. However, if you want the most advanced solution, you should consider installing a smart locking solution that will link into your security system.
Here's the question: Are smart locks worth it in Tucson? Or will you be wasting your hard-earned money on unnecessarily complex gadgets?
Traditional Locks Compared to Smart Locks in Tucson
When it comes to locking systems, you will find various possibilities. But nearly all entry doors are protected by a handle lock and a key deadbolt, a keypad system, or a smart solution integrated into your home security. Turn the key on a standard deadbolt, and the metal bar enters past the strike plate on the wooden frame. The bolts are sometimes a door handle lock that's operated via a spring, which will make the door more of a challenge to pry open with a an instrument such as a crowbar. If you would prefer not having to trouble yourself with a key, you can get a keypad system that activates the bolt by using a code of 3 or 4 numbers.
Smart locks are connected devices that replace your ordinary entry locks. In the same fashion as a push-button deadbolt, you use a PIN code to gain access. But when you utilize a smart lock, you will be able to connect to your property's wireless network or your overall security package to add even more features. By using a mobile app, you are given the chance to:
● Activate your door locks remotely
● Create unique entry codes for occupants and frequent visitors
● Receive text alerts when your door is unlocked
● Create short-term entry codes for occupants
When Are Smart Locks Worth It In Tucson?
If you are considering the addition of a couple smart locks as substitutes for traditional locking systems, you may or may not think they are worth the upgrade. It would add convenience to remotely unlock your doors, but the make and model play a big role in how reliable they will be. If you go with an independent device, make sure that your smart lock utilizes 128-bit encryption and is operated with a smartphone app that gets regular updates.
But keep in mind, the true power in a smart lock is found when integrating it with your property's complete security package. This creates the ability of having your locks coordinate with your other security components to enhance your protection while making your life easier. For instance, if your doorbell camera identifies a visitor coming up to your main entrance, your smart locks are able to lock without you taking any action. You can also initiate geotracking on your phone's security app and unlock your front door as you approach in your car. You even have the option to program an alarm to sound if a guest submits an invalid code multiple times.
Essentially, a smart lock is worth it in Tucson when you link it to your overall home security!
Reach Out Today To Get Smart Locks With Your Smart Home Security System
If you're in the market for the top smart locks in Tucson -- along with a highly advanced home security system -- contact Secure24 Alarm Systems. We'll help you customize the right configuration with all the components you need like locks, alarms, and cameras. Dial (520) 485-5682 or send in the following form to get started.