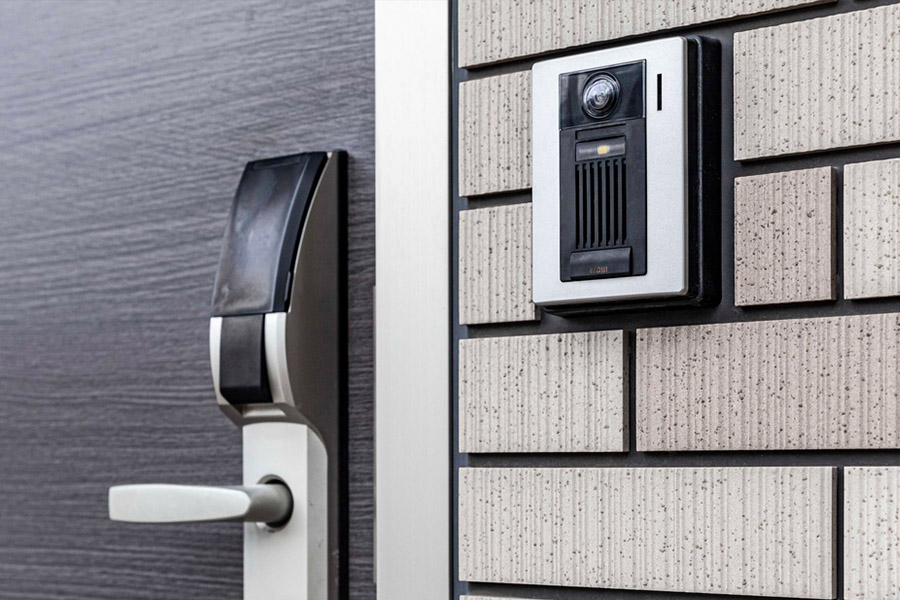 Heres How A Video Doorbell Works In Tucson?
Have you ever had an important delivery vanish from your doorstep in Tucson? A smart technique to dissuade this from happening is by implementing a video doorbell. These versatile tools are becoming an integral aspect of home security for a range of reasons. Not only do they offer a view of the area in front of your door, they give you the chance to speak with whoever is there and offer quick access via your mobile security app. Would you enjoy being able to examine a live video feed directly from your phone or [obtain an instantaneous alert if someone arrives?
Explore how a video doorbell works and get a better understanding of what it can do for you.
Does A Video Doorbell Have To Be Hardwired?
When exploring video doorbells in Tucson you have different possibilities. In a range of cases, you will wire it to your doorbell that's already installed. Another option is to utilize a totally wireless, battery-operated unit. Installation is pretty straightforward and these impressive security tools are suitable with basically any kind of residence. However, if you don't want to deal with wiring and mounting your device, having your video doorbell set up as an integral piece of your security package is the smart course of action. Rest assured, when you elect for a pro installation, your device will be secured skillfully and incorporated appropriately into your comprehensive security system.
How Will A Video Doorbell Help Me?
Considering all the potential places of entry into your house, you may find it astounding that the one utilized most commonly by invaders is the front door. This is a leading reason why video doorbells in Tucson have increased in demand. And if you consider the reality that deliveries to homes have increased at an incredible rate, it creates an even bigger need to supervise your front porch. Review the various benefits of these valuable components:
Impressive view: You'll have the ability to see more than just a small area before your entry as ADT video doorbells provide 180° wide-angle viewing and top-to-bottom views so you can confirm those deliveries on the ground.
Perfect clarity: Is there a reason to use a camera if the feed is a challenge to figure out? ADT cameras give you crystal-clear, high-def views. These doorbells can even tell the difference between people, animals, packages, and vehicles.
Remote access: One of the leading advantages is remote access as you have the ability to see video streams right from your cell phone.
Immediate notifications: Why wonder if your box arrived? ADT video doorbells will alert you if motion is observed on your porch.
Bi-directional talk: Not only will you get a visual of visitors, you can speak with them. Determine why someone is there without even opening the door. If you have to let them come inside, you can employ the ADT Control app to deactivate your alarm and disengage your locks.
Infrared night vision: Your video doorbell still guards you throughout the later hours and early morning by utiliting infrared capabilities. You'll receive distinct video in spite of the hour.
Performs under all types of weather: Able to withstand snow, rain, and humidity, ADT video doorbells even perform admirably in extreme heat and cold, from -4° to 122° Fahrenheit.
Works with your smart speaker: Have the doorbell sound go directly through your smart speaker, or employ the speaker for the bi-directional talk feature.
Include A Video Doorbell in Tucson With Your Home Security Setup
Get access to the latest in Tucson home security systems by consulting with the specialists at Secure24 Alarm Systems. Our video doorbells offer protection and versatility like you've never had before. Contact us at (520) 485-5682 to start customizing your full-featured package.