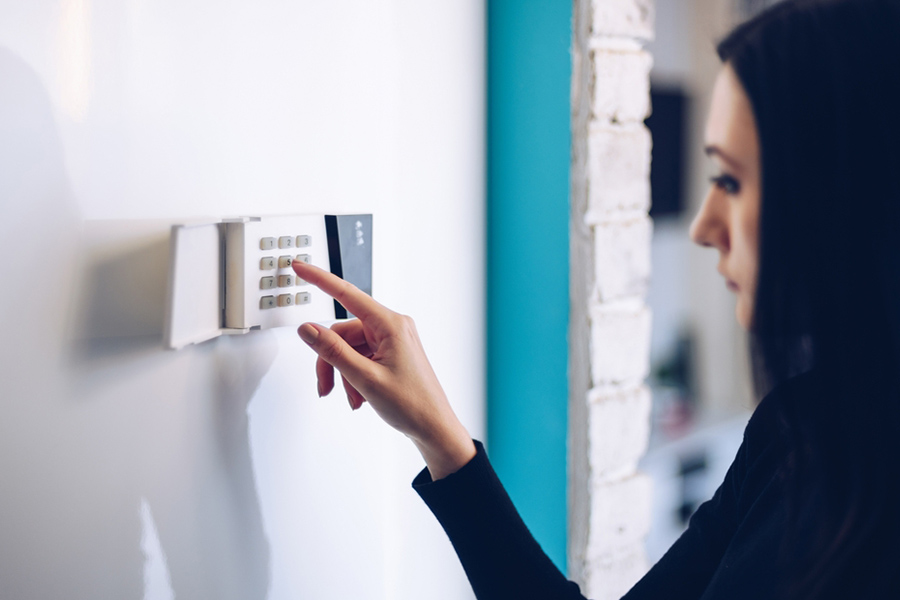 How To Reset Your Security System In Tucson
A nice benefit of having your home security set up by professionals is that you seldom need to concern yourself with it. With that being said, there may be a few instances when you have to reset your alarms in Tucson. If you use the ADT Command panel, your system reset typically takes a couple tap of a button following a false alarm, power outage, or battery change.
Consult Your Manual Before Resetting Your Alarm
A word to the wise before you try to reset your Tucson home security system, read your manual prior to proceeding. You don't want to undermine your property's defense due to pressing something incorrectly. Also, your system might be different if you moved from a number pad to a modernized touchscreen interface. If there's ever a time when you can't reset your system, don't be reluctant to contact your trusted security specialists.
Resetting Your Tucson Security System Because Of A False Alarm
Generally, a false alarm takes place as a result of the accidental tripping of a sensor. You can engage the central hub or access the ADT mobile app and hit the shield option and type in your credentials to switch off the system for these instances. You might receive notification from your monitoring professionals, but just let them know you experienced a false alarm.
Resetting Your Alarm Following A Power Outage In Tucson
If power is lost because of high winds or other factors, you might begin hearing a steady beep from your central command hub. That indicates that your security is using the secondary power source. To reset your equipment and halt the steady beeps, you need to take steps to disarm and rearm your security.
However, if you lose power for prolonged time frame, you might need a total reset of your home's security. Follow the directions in the instruction manual -- normally by putting in your code and tapping the designated button twice -- and you should be back to normal. You might still hear chirps from the backup power, as it might not end until the battery charges entirely. Reach out to your security technician if you keep having issues with your ADT system at least 20 hours after power is restored.
Reset Your Home Security System After Switching Out A Battery
There will be infrequent times when you must change a battery within one of your home security components. To do this, you want to set your home's defense to test mode so you prevent setting off an accidental alarm. After the you replace the old battery, move the alarm panel out of Test Mode and revert back to your usual settings. If the command center is unable to register the component or the battery icon is still on, you might have to perform a whole system reset.
Tips to Reset Your Tucson Security System When Adding Or Removing Someone
Removing or adding users can be done on the ADT Command panel and the ADT Control mobile app. You won't require a resetting of your system after adding or removing codes. However, if you relocate to a new house already equipped with an ADT security system, you should reach out to your security specialists at (520) 485-5682 to establish a new contract. The installer will come out and replace equipment, set up additional devices (if needed), and perform a full reset.
A Well-Designed Security System Is The Right Choice
Attempting to reset a home security system in Tucson will likely be a challenge if it isn't equipped with user-friendly equipment and instructions. If the time has come to get your intuitive home security system, call (520) 485-5682 or complete the form below. We'll be ready to help customize the ideal security system for your property.