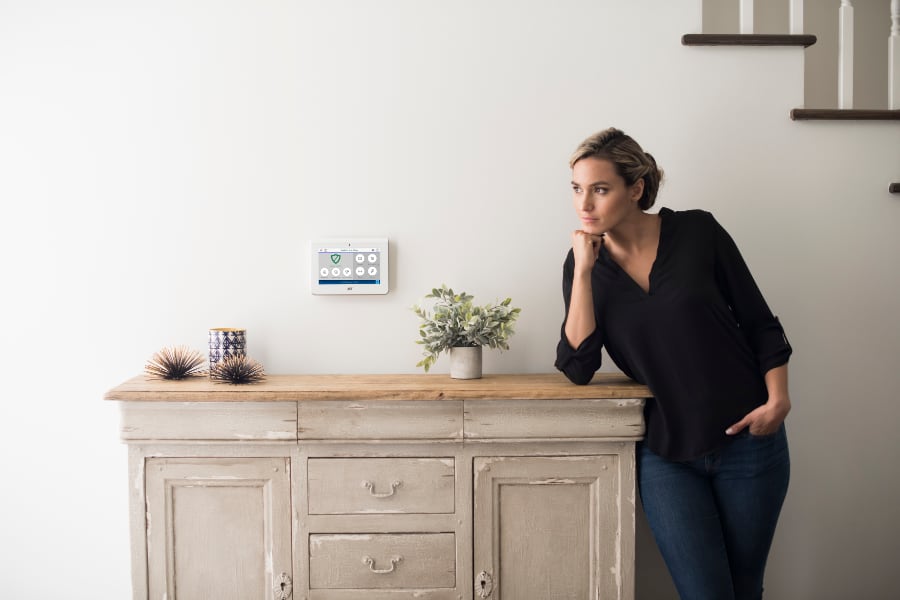 What Should You Do If Your Home Security Alarms Go Off In Tucson?
An alarm system should protect your home. But what occurs in the event your home security alarms go off in Tucson? What actions should you take to be certain you and all your family members are safe?
The first thing to do is to avoid panicking. Remember that your 24/7 monitoring professionals are there for you. Then take the steps described below to be prepared for any urgent situation.
Our Committed Professionals Are Focused On Your Safety
A 24-hour monitoring agent is immediately alerted whenever your Tucson home security alarms go off. When an agent is alerted, they will reach out to you without delay to figure out what caused the security system. Your alarm will go off for several different reasons, including:
Criminal activity

Flames or smoke from a fire

Water infiltration

Accidentally setting off alarm
In cases when your system was accidentally triggered—like not recalling that the motion sensors are switched on when you unlatch a window or door— a representative will reach out to find out if assistance is required. Provide your predetermined password, and they will turn off the alarm.
In the event there is a legitimate crisis, your monitoring team member will dispatch your local emergency services, including firefighters, EMS, and law enforcement, to your residence. They can also act as the point of contact when you are not on site. Your dedicated monitoring staff can also inform authorities which entry sensor was set off, giving them a forewarning for a potentially life-threatening situation. Then the agent will stay on the line with you to assist in keeping you in control and let you know what the next steps should be.
Here's What You Should Do if Your Alarm Goes Off In Tucson
Waking up in the wee hours of the morning to your alarm echoing through your house is understandably frightening—particularly if you aren't clear as to why it's occurring. The smartest thing you can do is remain calm and take the following actions:
In the first place, move to a safe place. Collect all members of your family including pets as quickly as possible and proceed to a protected area within your residence or depart the home if needed. It's a natural response to feel like you need to deal with the problem by yourself, but this is not the best course of action. Alternatively, concentrate on keeping you and your loved ones safe and let the professionals deal with the crisis.
Second, utilize your mobile security application to keep in touch with your monitoring team. They'll notify responders who will be in transit to your residence in a matter of moments.
Lastly, keep a persistent line of communication with your monitoring agent and emergency responders. You have the ability to be connected, so all parties are sharing information. On the other hand, if it's not possible to get a direct call to your emergency providers, you're still able to obtain alerts by text message. Even if your dealing with a false alarm, it's smart to maintain communications with all teams so you will be ready should an actual problem take place.
Be Prepared For All Types of Emergencies in Tucson with Secure24 Alarm Systems
From burglary attempts to flooding, Secure24 Alarm Systems ensures your loved ones and property are well defended. With 24-hour monitoring, smart locking systems, and safety alarms, your home will remain the safe haven you intended it to be. Customize the perfect home security solution by completing the form below or dial (520) 485-5682 to get started.